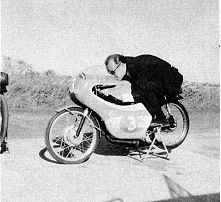 The reason Joe didn't ride the tiny Bridgestone 90cc racer.
Our day started bright and early with a visit to the Bridgestone factory, a few miles out of Tokyo. I have never seen a tidier manufacturing plant, or one with a more handsome country location. The factory is situated many miles from the harsh congestion found in most of the Japanese industrial areas. Bridgestone contracts several of their components on the outside. We were treated to a tour of the racing department and were shown to their new test course, where Ivan rode a 50cc and 90cc racer. Bridgestone's George Kumabe was an old familiar face, as he had been to the States before in his capacity as the manager of the Overseas Division. The red carpet was again unrolled, and we were shown every corner of the works. The 175cc Hurricane twins were rolling off the lines like crazy, all destined for the U.S. Later, in true Japanese fashion, Geishas again extended me every courtesy, and I spent an informative evening over a superb dinner, served by the sweetest little girls in the world. We discussed the American motorcycle market with Bridgestone executives S. Mizobuchi and Mark Ito, both of the overseas department.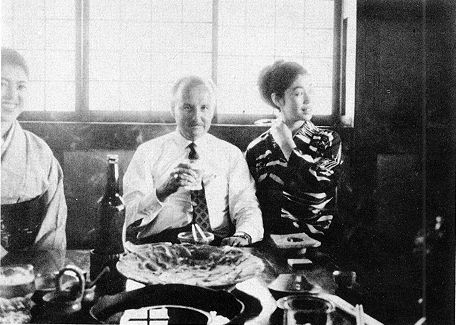 Many hours were spent in serious and involved business conferences that ran far into the night.
Bridgestone is called "BS" in Japan; we couldn't talk them out of it. The name comes from the founder of the Bridgestone Tire & Rubber Co., whose name translates from Japanese into English as "Stone Bridge." We terminated an exciting, informative, educational and productive visit to Japan with Bridgestone. It was a nice finale. Japan is the capital of the motorcycle world, and the rest of that world apparently has a lot to learn about building bikes.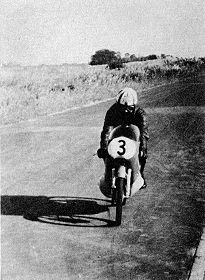 Trying the 50cc junior winning machine on the new Bridgestone circuit.
The Scene -- Ivan J. Wagar
Bridgestone probably has the best hidden test track in all of Japan. But the trip was worth it, for I rode the 50 and 90cc junior machines that won at Fisco. To qualify for junior racing, the machines must be derived from standard production street motorcycles. It is, however, legal to fiddle with the ports and rotary valves, and to fit expansion chambers. Fifty cubic centimeter machines have never done much for me until this one. It is really remarkable just how fast it will go, even with the standard four-speed transmission.
After riding the fifty for awhile, the 90cc version was a bomb, and I was amazed to find it would do almost 100mph. In fact, it lapped Fisco at 90mph average!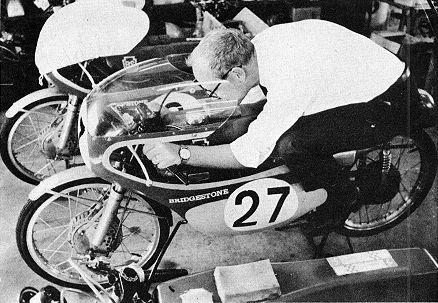 Ivan tries on a tiny Bridgestone 50cc GP racer.